Anglia Ruskin University, U.K.
---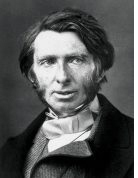 The Anglia Ruskin Heritage
John Ruskin (1819-1900) was the leading art critic of the nineteenth century. He was also passionately concerned with social reform, as well as the relationship between human beings and society, nature, architecture, craftsmanship and ideas. Ruskin's ideas continue to shape our society. One of Ruskin's best known works 'Unto This Last' (1860-1862) has been described as a book which changed history, inspiring the minds of politicians, philosophers and authors, including such luminaries as Gandhi, Tolstoy, Proust and Oscar Wilde.


150th Anniversary
2008 saw the 150th Anniversary of the formation of Anglia Ruskin University, in its first incarnation as the School of Art in Sidney Street, Cambridge.
Today, Anglia Ruskin University has a total student population of approximately 30,000 and is one of the largest universities in the UK offering practical and relevant courses to the new world economies. The students are on course to undergraduate and postgraduate degrees, as well as to a range of professional qualifications. The university offers an ever expanding range of contemporary courses designed to meet the needs of the individual and the requirements of knowledge-based economies.
Anglia Ruskin University Accolades