Source of information about FTMSGlobal and Our Services & Policies
---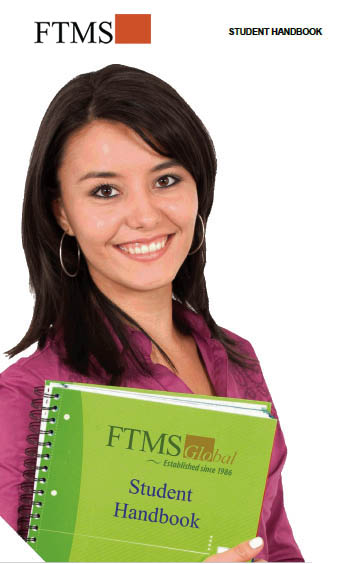 The FTMSGlobal Student Handbook is intended to serve as a source of information about the institution and its services and policies.
A copy of the Handbook is provided to students during the Orientation Class. Among other things, it will provide the following information:
About FTMSGlobal Academy.
The institution's Vision, Mission Statement and Core Values.
Admission and registration requirements
EduTrust* Compliant.
What is expected of students.
Student feedback procedures.
Student services and resources.
Student policies and contract.
Library rules and regulations.
Facilities and resources available to students.
Other pertinent information.
* EduTrust is a quality certification scheme introduced by the Ministry of Education, Singapore as part of the Private Education Act to strengthen the existing registration framework and enforcement provision to regulate the private education sector in Singapore.