Skills Development Fund (SDF) | Workforce Development Agency (WDA) Funding
---
The Skills Development Fund (SDF) was established in October 1979 with the institution of the Skills Development Levy (SDL) Act with the primary objective of encouraging employers to invest in skills upgrading of the workforce. From around 2010, the SDF is known as WDA Funding. Courses need to be registered and pre-approved by WDA before individuals or companies apply for funding.
The SDF does this by offering assistance as an incentive to companies to mount training programmes for employees. Incentives are offered on the basis of a cost-sharing principle and the training must be relevant to the economic development of Singapore. The amount of incentives that a company can obtain is not tied to the levy contribution.
NTUC - SEP Funding
In order to be eligible for funding, union members must register at NTUC Centre and approved by NTUC before course commencement.
NTUC will issue an approval letter to members to pay the subsidised course fees at FTMSGlobal once the funding is approved.
Training allowance under NTUC-SEP for Lower Income Union Members Training. Additional incentives are also provided to the lower income union members to make training more affordable.
Lower Income Union Members who are taking the NTUC-SEP programme will be eligible for a training allowance of S45 per hour based on the number of actual course attended. (Terms and Conditions apply.)
Terms Of SDF Assistance
Mode of payment: Cheque (NTUC-SEP and Company sponsored), Others (Mendaki-SEP)
Attaining at least 75% attendance and sit for all prescribed examinations not exceeding the End Date stated above
Upon completion of the course, submit all relevant documents (copy of receipt, exam results and/or exam docket)
Student must comply with terms and conditions of the SDF Scheme. Failure to comply will result in subsidy not being granted to the student thereby making him liable to pay the balance of the course fee to FTMSGlobal.
Forms to be submitted together with SDF-assisted enrolment form
MENDAKI-SEP: Form 1 (Version Q), SEP (Yellow form), photocopy of NRIC, current payslip and letter of employment
Submission deadline: Two (2) weeks before the month of the intake
NTUC-SEP: Copy of approval letter from NTUC
Company sponsored: SDFEasynet approval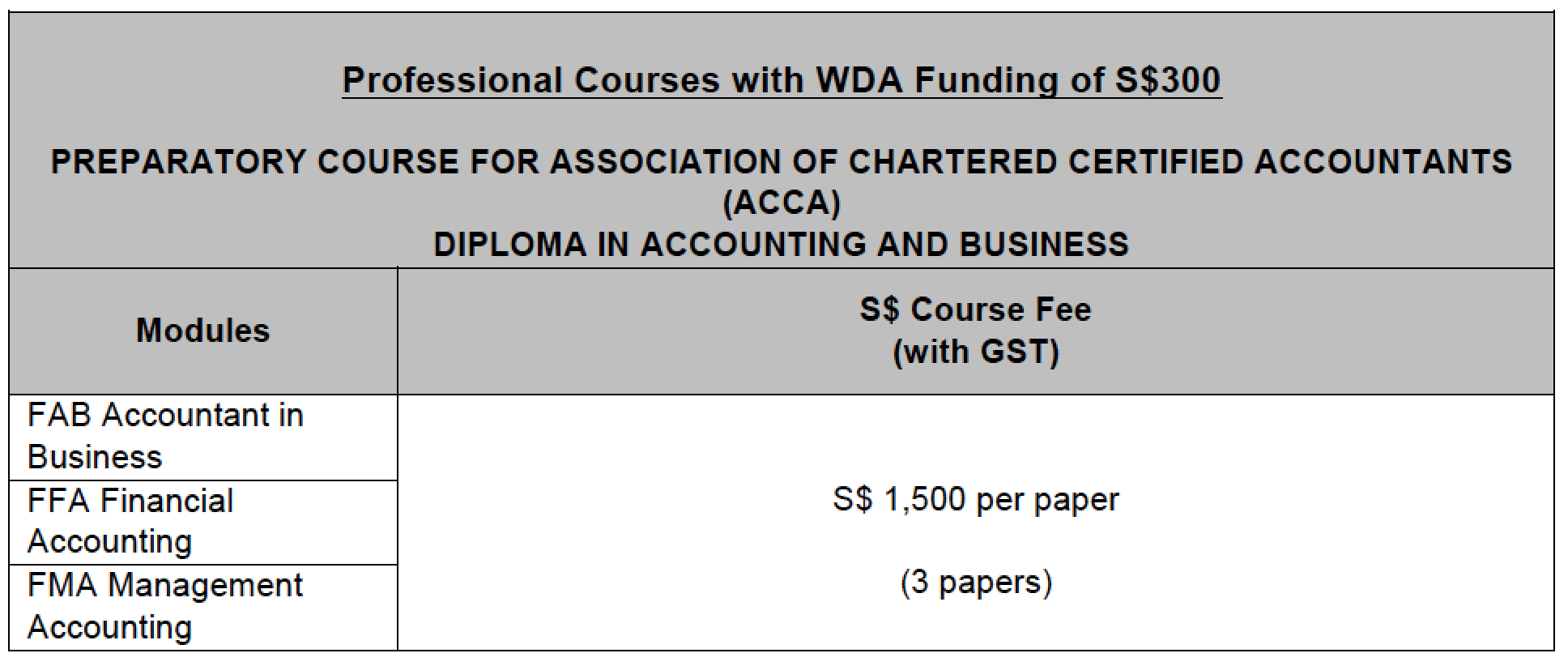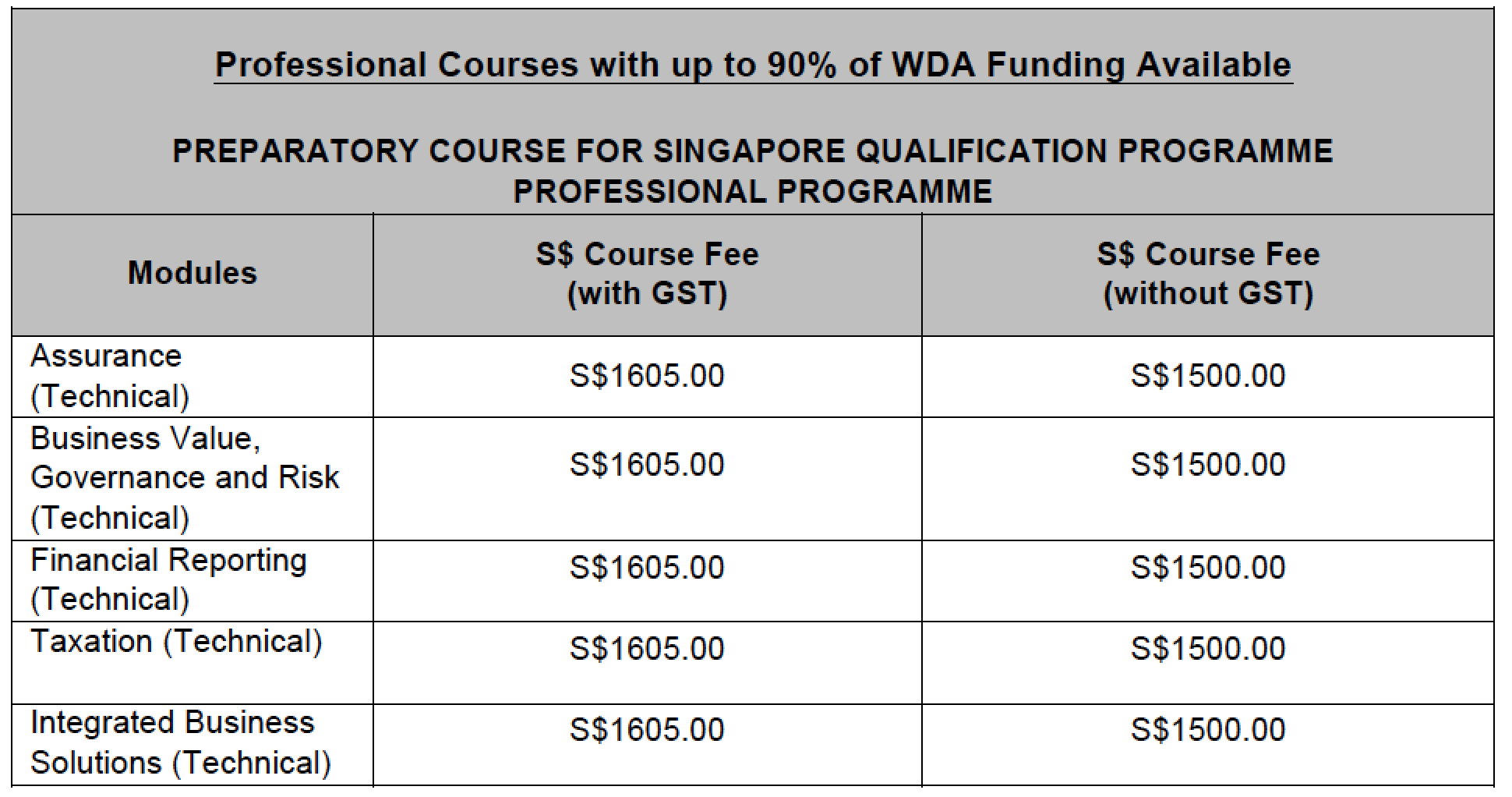 To get to know more about the available funding for our Foundations In Accountancy (FIA) Suite's Diploma in Accounting and Business, please click here.
For more details on Skills Development Fund (SDF) Grant, please call our friendly staff or visit the WDA/SDF website at http://www.skillsconnect.gov.sg