Giving Back to the Community
---
FTMSGlobal has many interests and one lies in the area of community work. The culture here is to promote social cohesiveness amongst the community. This is done by actively participating in community events. Brief highlights of recent events include: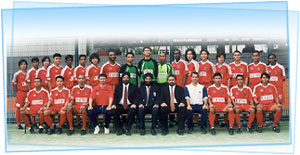 Clementi and Balestier Khalsa Football Clubs
FTMS are the proud sponsors of the Clementi and Balestier Khalsa Football Clubs (BKFC & CKFC). Clementi Khalsa Football Club stomped valiantly into its inaugural football season in 1999. The club has been steadily winning the confidence and respect of the football fraternity. Leading the team for BKFC is none other than the Chairman of FTMS himself, Mr. Balbeer SIngh Mangat who is also the Chairman of BKFC.


Singapore Khalsa Association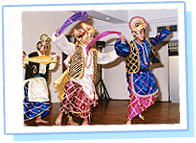 Mr. Balbeer Singh Mangat, Chairman of FTMSGlobal also holds other portfolios and one of these would include his heavy involvement in selfless community work. He was the president of Singapore Khalsa Association (SKA) for many years (till Jan 2010), and now assists on a voluntary basis.
The SKA was established on the 8th of May 1931. Today it has become a formidable institution for Sikhs in particular to partake and hone their sporting skills.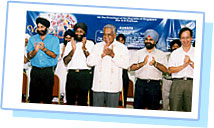 Besides developing sporting skills SKA excels in other areas of community events. We encourage social development through fostering close ties with other races by building on awareness programmes as well as participating in joint initiatives/dialogues with the government.
In short SKA's philosophy is built upon a community that works in harmony for progress, prosperity and community bonding.
To learn more about SKA's other events, please click here
Edu-Soccer
The value of a good education can never be understated and FTMSGlobal, which has a very strong niche in this area for the last 20 years, only knows too well.
As aptly put by the Chairman of BKFC, Mr. B. S. Mangat, " The merger of CKFC & BKFC brought together two clubs with a common goal i.e. to achieve success. One of the key ingredients to create success is that our player development plans cover not only football but also their education."
With this guiding philosophy, FTMSGlobal achieved another first in 2003 - it came up with "The Edu Soccer" programme that provides aspiring young sport talents with the opportunity to develop themselves academically as well as athletically. On 18th of October 2003 this goal was achieved when FTMS had it's first batch of graduands of the "Certificate In IT Skills". This certificate enables them to create a pathway towards achieving a degree in IT during their football career.

The Guest of Honor for this auspicious event was graced by Associate Professor Ho Peng Kee, Senior Minister of State for Law and Home Affairs and Member of Parliament for Nee Soon East. Associate Professor Ho Peng Kee is also the Vice President of the Football Assocation of Singapore.
Singapore Harmony Marathon

"A country that runs together stays together". That seems to be the concept behind the overnight Singapore Harmony Marathon organised by the Sikh Community. FTMSGlobal was one of the proud sponsors that made this overnight run an "overnight success".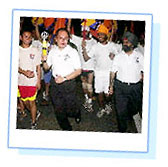 The marathon kicked off on the 16th of September 2003 at 8pm and ended at 10am the next day. It covered a total distance of 150km and approximately 2000 people participated in the run. All in all the Sikh Community spent between S$15,000 - S$20,000.
The objective of the run was to promote racial harmony in a "timely era" where the philosophy of racial harmony is being tested.