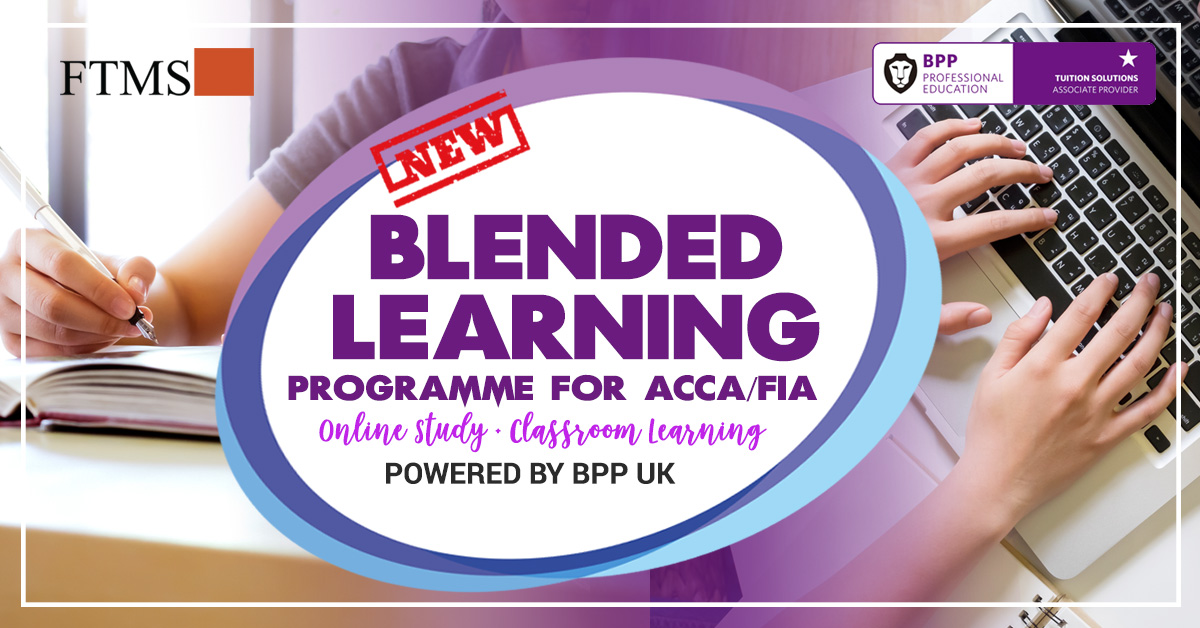 Hey everyone! FTMSGlobal is proud to introduce to you the all-new FTMS Blended Learning Programme for ACCA/FIA powered by BPP UK
2018 will be the year of success & a time to take a new direction.
Give yourself the gift of blended learning. Study with us for Jan 2018 Intake!
Find out more about the new BPP Enhanced Classroom: http://www.ftmsglobal.edu.sg/bpp